This post was sponsored by The Women Bloggers, LLC and #SoapBoxInfluence. Special thanks to the Kendal King Group, creators of Bush's #HummusMadeEasy Campaign. All opinions are my own.
I love sandwiches.  I mean, what's not to love?
I grew up on white, butter, potato, or onion roll bread.  Now I'm on to wheat, harvest grain, sourdough, or focaccia – or a baguette, garlic bread, cornbread.  Is there really a bad bread – and we haven't even touched the sweet breads yet!
Then, you add peanut butter and honey, banana and mayo, tomato and mayo and bacon, pimiento cheese, 5 cheese grilled cheese, peanut butter and jelly.  Or turkey and provolone, ham and swiss, blt, avocado and bacon to just about anything.
Then you have mayonnaise, mustard, relish, pickles, chips (especially bbq or doritos), salt and pepper…all the condiments.  And enter hummus.  Oh, yes, hummus.
I may have grown up on a simple grilled cheese or peanut butter and jelly – not organic or natural – just plain old peanut butter and jelly.  But, as I've matured, my taste in sandwiches have matured as well.  Don't get me wrong, when I want a taste of my childhood, I still grab a tomato and mayo or peanut butter and honey with banana sandwich and it takes me right back to the orange groves and muscadines and strawberry fields of central Florida.
But, I do like to kick my sandwiches up a little, and as a mom, I need them still to be quick.  And healthy.  Bush's Hummus Made Easy helps me be quick, easy, and a killer sandwich maker.
You may know Bush's for their baked beans, and believe me, they are stellar for bbqs.  But, now, Bush's makes a hummus that is super quick, cheap, and healthy – and adds a pack of flavor to any sandwich.
I used all three of their flavor profiles to add great touches to my sandwiches.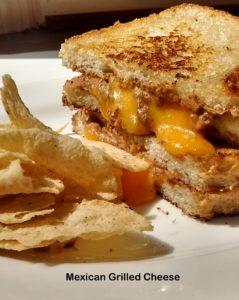 I used the southwest black bean hummus to add protein and spice to a Mexican grilled cheese.  Just spread some of the hummus on the inside piece of bread (I used a good sourdough), then top with any mexican cheeses that you want – grill your grilled cheese as normal.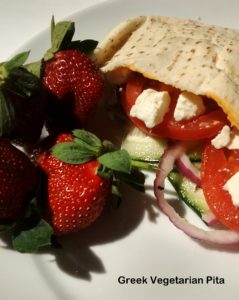 I used the roasted red pepper to make a vegetarian Greek pita.  Just spread on the hummus on the inside of a warmed pita: and stack it full of cucumbers, red onions, tomatoes, and feta – all marinated in a greek dressing of your choice.  Super good, and light – perfect for the summer months.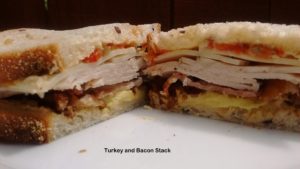 And I used the classic hummus for a tasty turkey and bacon sandwich.  I used a regular whole wheat, added hummus, cheese, turkey and of course bacon.
This hummus, found at Wal-Mart next to the Bush's Beans, is made with simple ingredients and absolutely no artificial preservatives. And while I love to make my own hummus, this is a simple, quick, and healthy alternative when I need a quick sandwich spread, appetizer, or snack