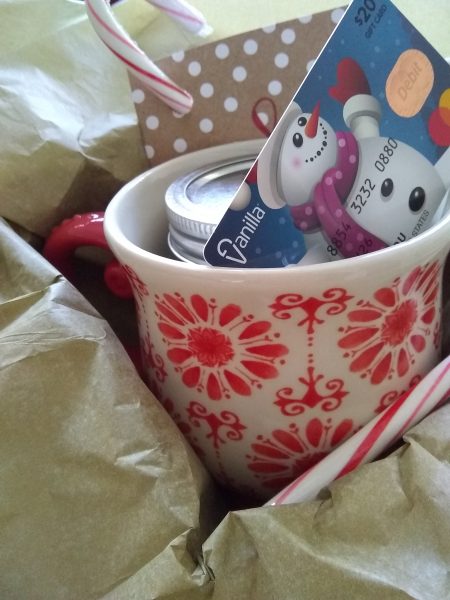 (This is a sponsored post by Walmart and @incommworldwide for the #SaveMoneyGiveBetter2017 Campaign.  My opinions are my own.  Thank you The Women Bloggers)
Even though I live in the South, and it usually only mildly cold, it is still a lovely season when I get to drink all the warm drinks.  Some of my favorites are dirty chais, caramel apple cider, chai lattes, or peppermint mochas.  Since I'm not really a "coffee" drinker, I have to improvise when I meet up with friends over the holidays at our favorite coffee shops.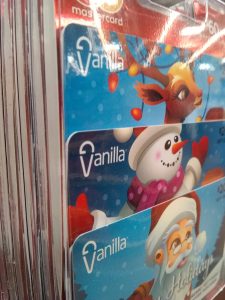 So, when gift giving at the holidays, I love to gift homemade mixes that will help people enjoy sitting by the fire with a warm cup in the hands all winter long.  And these mugs at Walmart by The Pioneer Woman are oversized and perfect for wrapping up in a knitted throw and reading a book, sipping on something warm, and staying there – all.winter.long.
And I know the perfect way to gift these homemade mixes: a cute box like this one from Wal-Mart, tissue paper, a handwritten tag, a cute mug (they have so many to choose from), and your mix.  Throw in some holiday candy and you are golden.
But, wait…what would make it all the better?  A gift card of course.  I think throwing in a Vanilla Mastercard from Walmart would be the perfect pairing.  You can use these cards anywhere.  They are perfect for buying a book you've been wanting so you have something to read as you cozy up to the warm fire.  You can use it for a new movie that you can watch after the kids go to bed.  You can use it to order in some food so you won't even have to cook.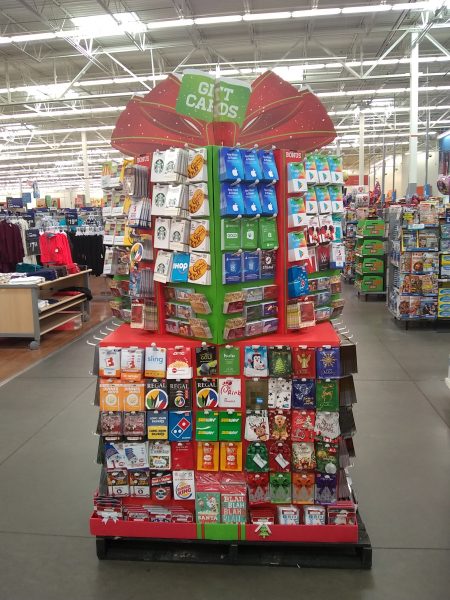 I'm definitely one of those people that think giftcards are the way to go.  Unless you know I'm going to love something – the best thing is a gift card.  And Walmart has a display with a gift card for every single person on your list.
Check out these homemade mixes that you can add to your special holiday box (and don't forget the gift card, its a great way to give better)!
What are smoe DIY gifts you like to give at the holidays?  How do you plan on gifting giftcards this year so they will be a wonderful surprise to your friends and family?