This post is written on behalf of Nestle's Gerber Lil' Beanies, led by Kendal King Group through The Women Bloggers. All opinions are our own.
Mom life is much quicker than I ever thought it would be.  As a mom of two young boys, both under 4, my life is always at warp speed.  While one is at school in the morning, the younger and I tackle the errand list and climb everything imaginable at the park.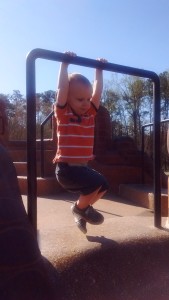 So, naturally, I always have snacks in the car.  Yes, I still hit the drive thru several times a week (mostly for dinner because I need something quick), but I have started keeping snacks in the car.  And for my energetic boys, I want something healthy!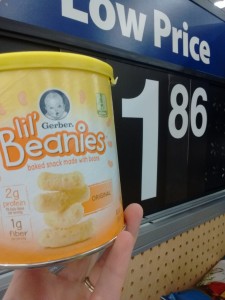 When I was growing up those snacks were all sorts of chips and snack cakes.  I don't want my boys to have a steady diet of those.  I love to bake so that already doesn't help their waistlines and sugar intake, so if I'm going to have a ready-made, portable, clean, crunchy snack: its going to be a healthy one.
Gerber rules the toddler and baby aisle.  They've been around for generations.  And now they have come out with a totally healthy toddler and preschooler snack.  My two boys devoured 4 cans in 2 days (and maybe I helped a little – but can you blame me?)  I put them in my preschooler's lunch box, we had them while watching Netflix, we even had them as a side for lunch and dinner.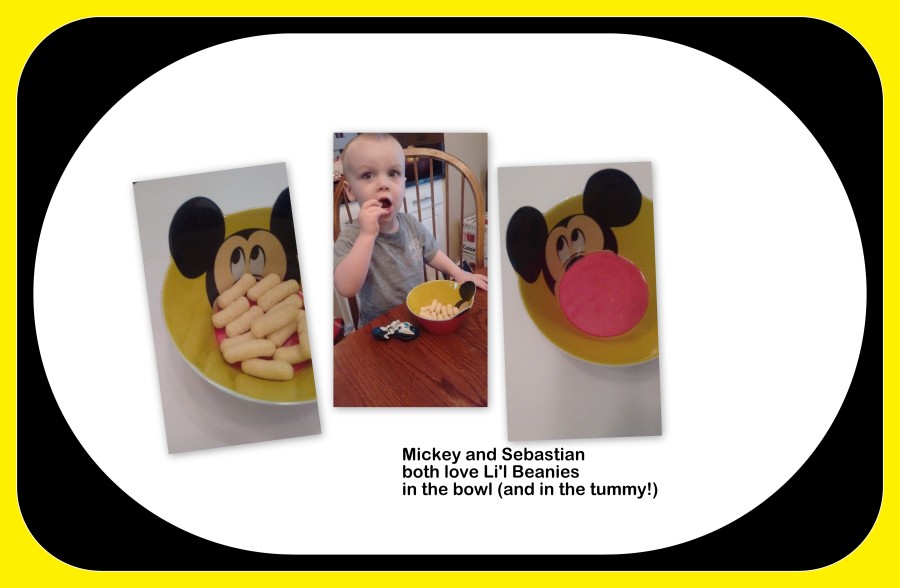 Here's why I like them and why they will be on the grocery list all the time when I'm shopping at Walmart (they should be in your local Walmart now):
 My kids eat them.  They kept saying "more in my mouth"!  I loved it.
They are healthy.  Made out of navy beans, they have protein their little tummies need to stay full!  There are no preservatives – and you find preservatives in everything these days.
They aren't messy.  I've already taught my sons how to lick their fingers from the cheese puffs – but these are mess free.  Since they have no artificial colors or flavors, you don't have orange fingers (and clothes, couches, and car seats) for days!
They are in our tight food budget.  Healthy foods are generally more expensive then convenience food.  Gerber Lil Beanies is both inexpensive and convenient!
I love them (personally) because I love sea salt and crunchy snacks.  But, there is also a white cheddar and broccoli – and what mom doesn't want their kids eating more broccoli!
What are some go-to healthy snacks for your toddlers and preschoolers.  I hope you stock up on Lil Beanies the next time you are at Wal-Mart.  My boys give two empty snack bowl thumbs up!