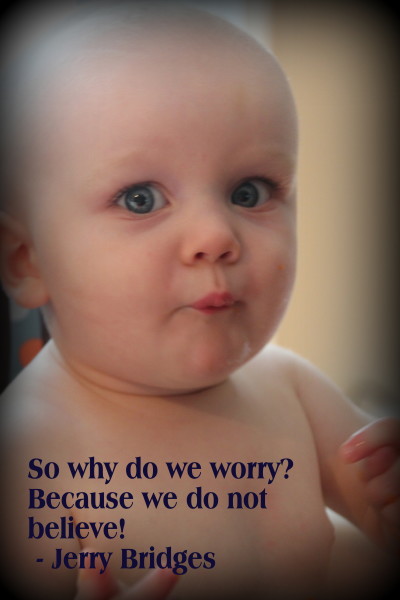 This life throws so much at us.  I live in metro ATL and every day I could worry about my Mister as he drives to and from work.  I could worry about how my sons are going to turn out and if they will love Jesus one day.  I could worry about our finances because my Mister is in a commission job.  I could worry about friendships and blog readership and if I will ever fit in the size 8 skirt that I love?
But, all of that wouldn't be believing God.
At the beginning of this year I really wanted to be daily reminded of the fact that God wants me to BELIEVE HIM.  Not only believe IN Him but, to also wholeheartedly believe Him.  This year has definitely been trying – and God is allowing me steady contact with Him to help me with my unbelief – making it believing!