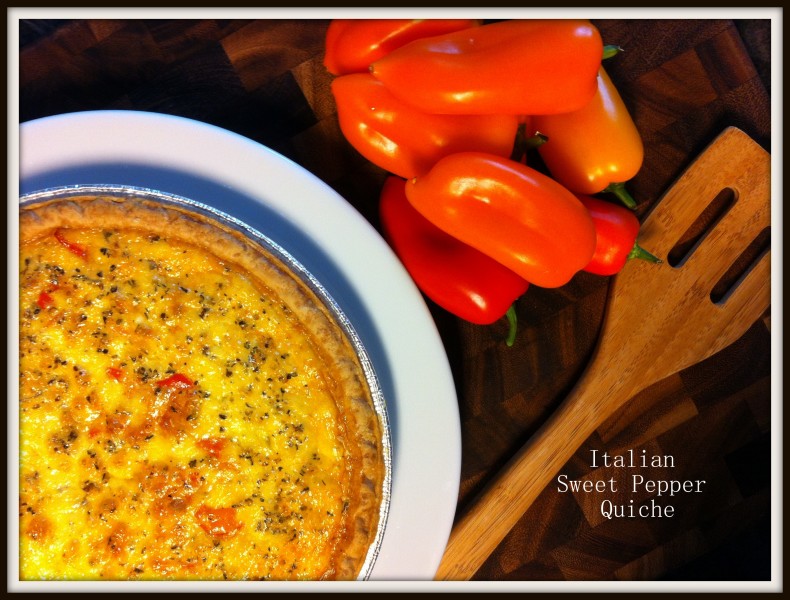 In Wake Forest, North Carolina, a place I called home for 3.5 years in my twenties, sits a well-known favorite of the Olde English Tea Room.  As you walk in the door, you are greeted with the fragrance of enough tea to make any tea-lover happy.
They had delicious cakes that friends of mine baked in the wee hours of the morning and the slower hours of the afternoon.  Delicious chicken salad and a chicken and rice soup that I ate almost exclusively.  And they had quiches.
I never tried theirs because I didn't know what I was missing.  I didn't start eating quiche until a few years ago.  Maybe its because I thought it wasn't filling or was too dainty of food – I mean, I love macaroni and cheese and a good steak or burger.  But, now I know better.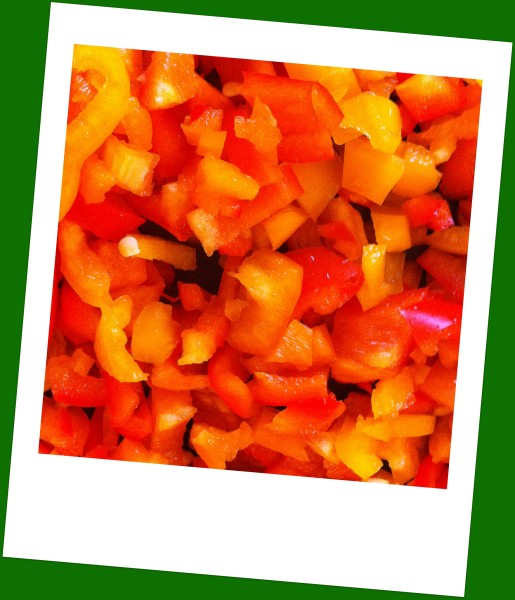 I created this quiche because of the presence of these sweet little peppers that were on sale at my grocery store.  Oh goodness.  Their sweetness, after cooking just a bit in some olive oil, tasted divine and simple in the pool of eggs and cream and cheese that they baked in.  I went the simple route and used a store bought pie dough for the crust – but do what your heart – and your counter space limitation – tell you to do.  Maybe you have a pie crust recipe from your grandmother that you use all that time – then by all means use it.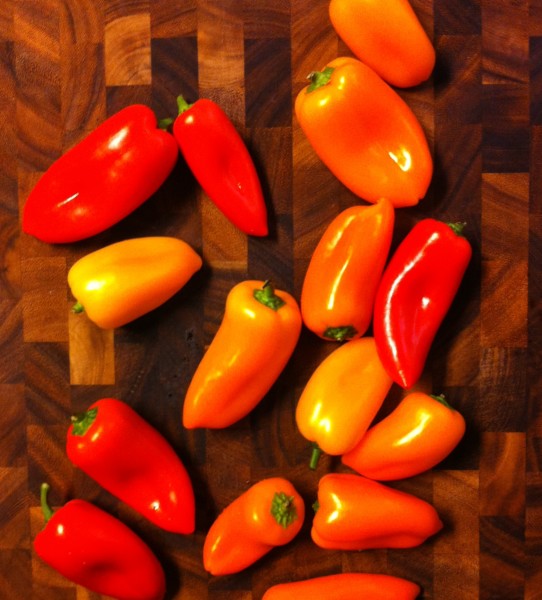 Italian Sweet Pepper Quiche
Prep time:
Cook time:
Total time:
Deliciously rich and sweet quiche perfect for any time of the day
Ingredients
1 unbaked pie crust
1 cup shredded Italian cheese (I use a 5 cheese blend)
1 cup heavy cream
6 eggs (I use all natural Great Day Farm eggs)
7 sweet mini peppers, chopped, seeded
olive oil
½ tsp dried basil
½ tsp dried oregano
salt and pepper to taste
Instructions
Bake the pie crust for about 15 minutes in a 375 degree oven. Remove from oven and allow to cool for a few minutes.
Chop the peppers and sauté until just soft in evoo. Season with salt and pepper.
In a bowl, mix the eggs, cream, spices, and half of the cheese.
When your pie crust is cooled, layer the rest of the cheese in the bottom.
Then top the cheese with the peppers.
Then dump in the egg mixture. If you are using a deep dish you will be able to fit all the mixture. If you aren't then you'll have a little left (just scramble it up in a pan and have a breakfast 1 and 2).
Bake on a baking sheet for about 45 minutes or until no longer jiggly in the center of the quiche.
Serve with a simple green salad or some fruit and a muffin.