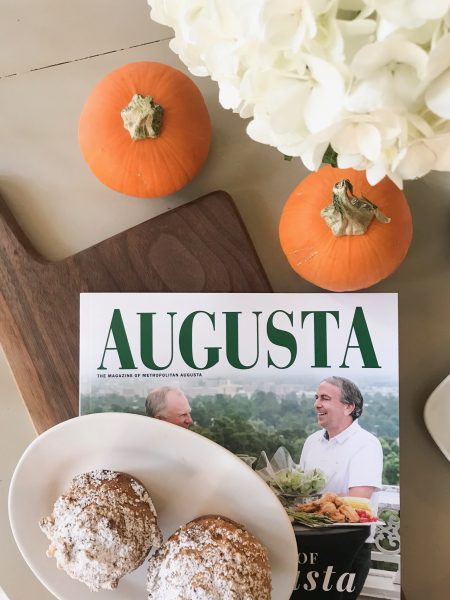 Some times it is really easy to build community over food and pretty things.
Some times you need a project.  My friends over at A Hosting Home built a barn door for our Master bedroom and I will be doing another post on that soon to show it off – in love is a short statement!
But, my mister may be talented in many things, but when it comes to an "expert" home project, he'd rather bring some one in.
So I mentioned it to my friend Ivey yesterday and her and her expert husband in the home projects department – came over today.  How fast!  And we had fun, they worked, and had another mini food styling shoot with the new Best of Augusta magazine.  I saw my first photo in an ad in the magazine – here's to more, right?
And we had pumpkin muffins.  And I painted.  Always paint, right?  And that is a great way to build community: projects, food, coffee, and pretty things.  All while wearing yoga pants and I hadn't even showered after exercising.  It was ok.
And I'm ready to giveaway this Bible – perfect for the girl in grade school in your life.  Ok, I say girl because it is yellow and sparkly on the cover.  But, I mean, whatever.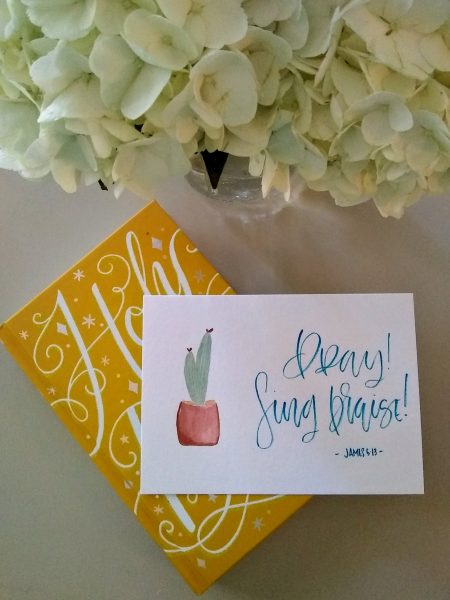 Tommy Nelson sends some great things my way.  This is the International Children's Bible edition.  Topics that kids may want to know more about are bolded within the text.  Beautiful full color illustrations portray different Bible stories.  It would be a great hardcover, durable Bible for your little girl.
How to win: just leave a DIY project you are working on – or would be a dream to work on. 
And if you are curious, my mister loves the pumpkin muffins at Panera.  These muffins are a copycat recipe.
This post was sponsored by Tommy Nelson.  All opinions are my own.