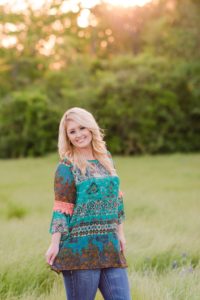 I really love Southern friends.  I mean, just hearing yall, a sweet laughter, and an hospitable chat over a cup of coffee, can definitely set a new friendship, a fun morning, and a commonality in all things southern and creative.
Atlanta has been blessed with a young girl from Texas who loves all things wedding.  i met Cathy in our Pursuit ATL group, and we've already had coffee.  So, I wanted to introduce yall to her.  Whether you are planning a wedding, or just love to hear a creative chat about what she loves, including her husband, her dog, and mochas – then keep reading.  If you are planning on getting married soon in the ATL metro, or know someone who is, she's your girl!
1. Tell us about your story? Who are you?
So, my name is Cathy Nugent! Before you ask if I am related to Ted, I think my husband is somewhere in there but I have yet to meet him! I am a 23 year old living the life of owning her own creative business after taking a leap of faith, and let me tell you: it is my dream job! I am a wedding planner, coordinator, and designer who loves to blog. I also like to dabble in calligraphy on the side as well as be a regular attender at weekly craft nights with my bible study girls, so I guess you could call me the jack of all trades. I am married to a cowboy, and we have a chocolate lab fur baby together named Beaux. I have lived all over the country growing up, but I am currently planting my roots here in Atlanta after moving here in June with my husband. We moved from College Station, Texas where we actually met while we attended Texas A&M University. (Whoop! Go Aggies!) Anyone who knows me knows that I have a high key obsession with Fixer Upper, and I pride myself on having Joanna Gaines as my spirit animal. My husband and I dream of one day buying our own fixer upper here in Georgia!
2. How did you come to love weddings so much that you wanted it to be your full time job?
To be honest, I fell in love with weddings when I met my husband. It was one of those things where we knew right away that God had brought us together. I became one of those girls who had a secret wedding Pinterest board! How my business started was actually opposite how many other people in the industry got their start. After I got engaged, I actually had a wedding blog where I would write about wedding stuff and my own wedding planning. My husband and I were long distance a lot of our engagement and my family was so spread out that it was hard to have everyone so involved. I'm known as the crafty one among my friends, and I have always loved to write, so I used my blog as the opportunity to share with the world what I was up to (with never failing to add in a whole lot of sass). Before I knew it I had a following, and my office hours as a TA turned into wedding planning sessions. I realized how much I was helping people and how much people listened to what I had to say. (and better yet, how much I loved it!) After a lot of prayer I took a leap of faith in starting a business out of my blog and skills, and I have never turned back since!
3.  How does your faith inspire your work?
I am a firm believer that my work would be nothing without my faith. Period. I have yet to wake up to face a day without praying for God to lead me to the people who need me. With that being said, I feel like God's love is what I strive to be seen through my work because, after all, "We love because He first loved us." My dream is for everyone who comes into contact with my work – whether bride and groom or just a wedding guest – to be overwhelmed with the feeling of God's love.
4.  What is your favorite part of wedding planning?
My favorite part of the wedding planning is seeing the excitement of the bride and groom after they've just gotten married. I am a firm believer that everyone deserves to have their best-day-ever on their wedding day, and being able to help bring a couple's dream wedding day to life is one of the most rewarding things I have ever done. It makes my heart so full to know that they will remember nothing but how amazing their day truly was – because they got married! All of the stress I may have faced getting everything perfect melts away when I see the smiles on their faces. It's one of my favorite things in the whole world.
5.  Since you are in the wedding business – about love, what is your favorite part about your own wedding and what do you love most about your mister?
I think my favorite part of my own wedding day was our wedding ceremony. Although it rained on and off all day and the ceremony was forced to be moved inside, it was even more perfect than I originally had planned it to be. It was a lot more cozy, and the room was overflowing with just so much love. (To the point my non-emotional husband actually choked up reading his vows!)
Although he's not the emotional type, I am definitely way too emotional so it evens it out! I think what I love the most about my husband is how from day 1, he has lead our relationship like God has called the husband to do. And most importantly, he makes me want to be a better wife as he is constantly leading me closer to Jesus. He loves me well and has been a true protector and provider over me.
6. How does the creative community work together in this industry?
The creative community that I have found in Atlanta is absolutely amazing. I feel so blessed each and every day for the support of those in the industry running the same race that I am. Through vendor communities such as the Rising Tide Society as well as Pursuit, there is really a sense of community over competition and helping each other out. Together there is an amazing support system, problem solving help, and a close knit of referrals to help out each other's businesses. Plus, I get to have coffee with amazing people like you on the regular, so it makes me enjoy what I do even more!
7. What's your fave coffee shop and what would you drink?
Kimberly, you know how much I love coffee. There's just something about the amazing conversations that can happen over a good cup of coffee. Since I am new to Atlanta, I am still searching out them all. I am a sucker for trying new coffee shops! So far I have fallen in love with Octane in West Midtown and Cool Beans Coffee Roasters in Marietta Square. Don't tell my husband because we are suppose to be on a diet, but I can't help but order a Mocha!
We've already talked about our mutual love of Cafe Intermezzo – so maybe a late night work session.  Can't wait to hear her co-teach a meet-up next week on blogging – definitely one of my loves that often gets put to the back burner.