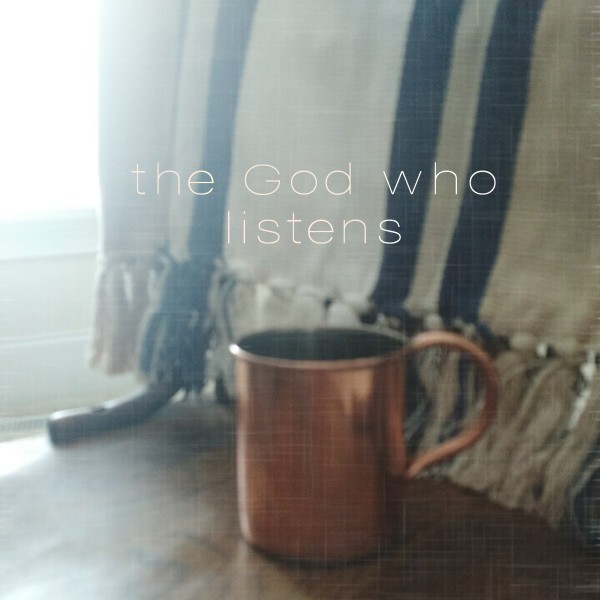 If I'm honest, sometimes I tune out the constant chatter of my boys.  Either I'm trying to concentrate on driving through the city of Atlanta with getting us injured, or trying to follow a recipe, or I can't understand what they are saying anyway.
I'm so glad to know that God never tunes out our humble repentant, constant, loud (or whispered), silent prayers to Him.  His ears are always open.
The other night while putting our three year old to bed I was reminded again of how God – the Almighty Creator – listens and attends our prayers.  The little was still wired and it was already past his bedtime.  He wasn't wanting to read and get settled in for the night.  I finally just put him in bed and said let's pray.  I took his little hand and started to pray aloud even in my rushed and impatient state.  About three sentences into the prayer of help and patience and need, my soul was quieted and my son was more still.
I can imagine the psalmist David praying this psalm aloud – maybe on his knees, maybe saying it all out the window as Nathan stood with him, or maybe it was after Nathan had left that he laid on his bed and cried these words to the God he knew so well.  I can also imagine him experiencing the quick answer and favor of the Lord – the restoration and joy that he so deeply desires later in the psalm.
God listens to a repentant heart.  He is not one to continue to play spiteful games when his children have requests the pure joy of his presence again.  He doesn't hold us at arms length when we seek restoration.
And for me, as a daughter of the King, that is so reassuring that he bids me come and also it helps me see my sin when I don't readily respond to my husband and children when they seek restoration.
I often still hold contempt or make them work for my community again.  I need to remember the sweet mercy of God – how he attends my prayers.  I need to love to see that in my own life and relationships.
Other reads: 1 John 5:14, Psalm 66.19-20, Hebrews 4.15-16