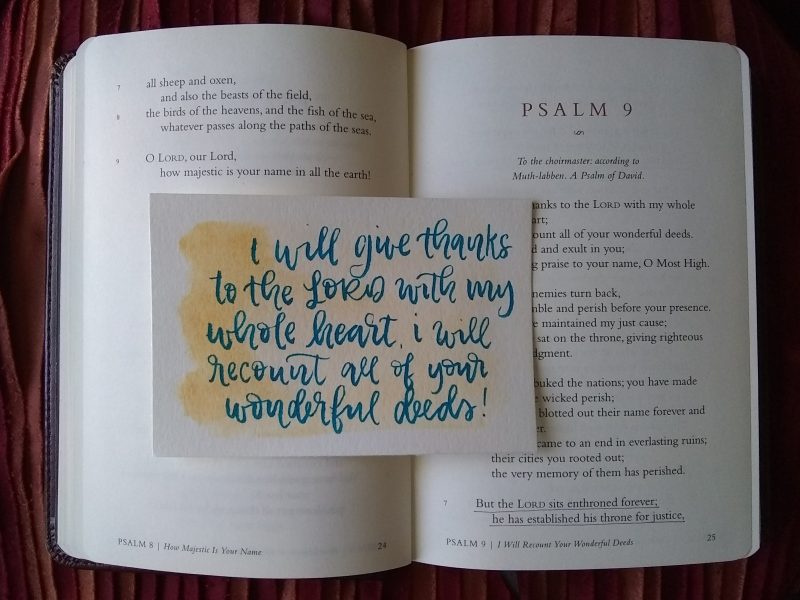 I was just listening to a podcast by Anne Bogel What Should I Read Next.  She was talking with her guest about the tone of a book.  What tone did she like to read?  Did it matter what tone the book took?  The guest went on to talk about her likes and dislikes with different tones of books.
Psalm 9 is a divided psalm.  Part of it is praise for the ways that God has worked.  Part of it is seeking God to ask him to act again.
But listen to the first verse: read it aloud, read it over and over.  Doesn't it set the tone for the entire psalm?
As a mom, I have an obligation to my home.  Yes, to my house, to make it warm and hospitable and clean and functioning.  But, more to my home.  I get the opportunity to set the tone of our home.  I can set a tone of joyfulness or of grumbling.  I can set a tone of peace or of striving.  I can set a tone of prayerfulness or worry, of praise or of complaint.
What tone do you want to set in your home?  In your quiet time?  In your walk with God?
Tools: Pentel Sign Pen, Tuscan sun from Artistic Isle Watercolor