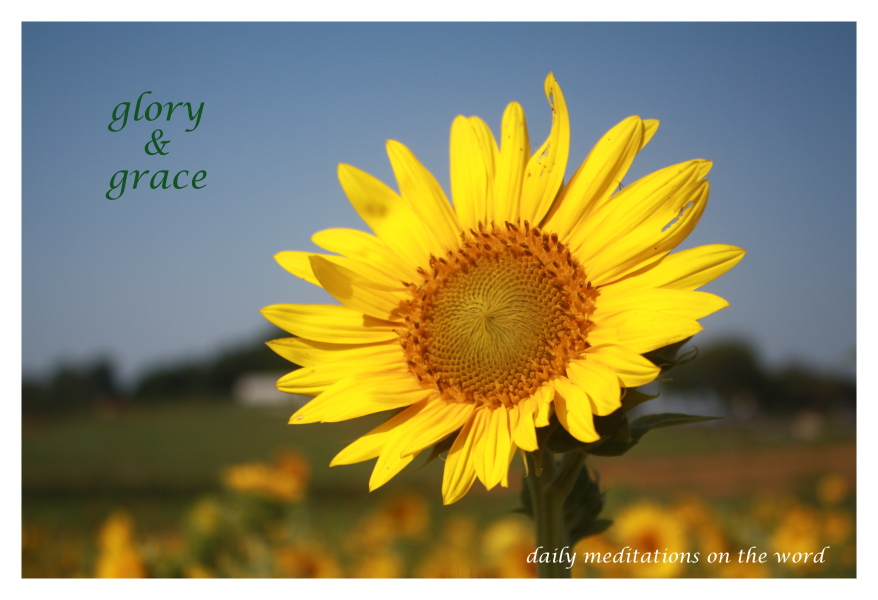 I have been so encouraged lately from my pastor, from blogs, from fellow IGers, and from sweet friends – that being in the Word daily is a NEEDED discipline (or grace).  I thought I would post some of my readings here, throw it back to when I first started this blog (9 years ago) and set some Bible readings in place.  I hope they are an encouragement to you – and I know they will be to me.
Psalm 1:2-3, 6 – The Message
"Instead you thrill to God's Word, you chew on Scripture day and night.
You're a tree replanted in Eden, bearing fresh fruit every month,
Never dropping a leaf, always in blossom.
God charts the road you take." 
Even in seasons when we don't feel like we are getting anything done, or that what we are doing doesn't matter, or that we are just sitting waiting for something great to happen or a set goal to take place – if we are in the Word, obeying the Word, loving and walking with Christ, than His faithful word says that we will always be in blossom.
And isn't it grand to know that when we don't know the way, when our way seems dark and dreary, when our days seem unknowing – God, the God who made everything, the God who sees everything, and the God who has been the only one who has ever been alone in all of eternity, He is the one who charts our course.
So be it.