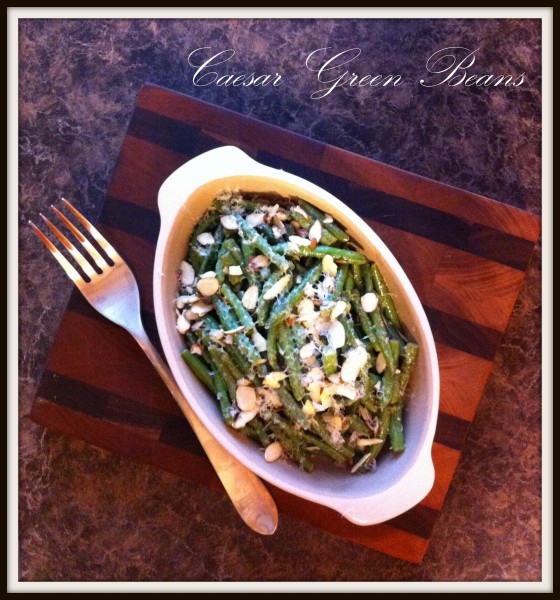 One of my favorite things in the world of food is Caesar dressing.  The tanginess and saltiness and creaminess just makes me salivate and want to dip everything I have in front of me – bread, croutons, crackers, vegetables, meat, salad (of course), in it.  Just dump the contents of the bottle in a large bowl and let me dig in!  I wanted to liven up some frozen green beans and thought this would be the perfect side dish.  I could have easily eaten the whole dish!

Caesar Green Beans
Prep time:
Cook time:
Total time:
Green beans with a delicious sauce
Ingredients
1 bag frozen whole green beans
1 T unsalted butter
2 T Caesar salad dressing
s/p to taste
1 T sliced toasted almonds
2 T freshly grated parmesan cheese
Instructions
Cook green beans according to directions package.
Drain.
In a pan, melt the butter. Stir in the dressing and green beans until all combined.
Season with salt and pepper.
Top with almonds and cheese.
Devour.