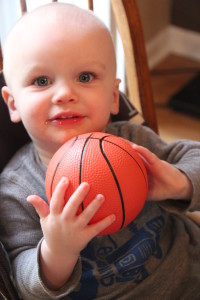 I remember all those Mother's Days where I just sat there…in the pews…seeing men pass out roses to their beautiful wives who were the mother of the their children.  Listening to countless sermons telling me that being a mother was the best thing you could do in this life and nothing would ever come close to matching it.  Telling me if I was a woman that I was created to be a mother.  Being a mother is priceless.  And God did create some women the ability to birth babies.
Past:  I didn't become a wife until I was 34 and was barely pregnant (hince a mother) that same year.  I got to see my baby's face when I was 35.  That is a good 12 years after I should have been married and started having babies.  That is 12 mother's days sermons that I had to endure.  Yes, endure.  There were a few that I wouldn't attend.  I don't normally like to cry during sermons.  And I wasn't married, didn't have a baby, yet I was failing at the one thing that God had created me for.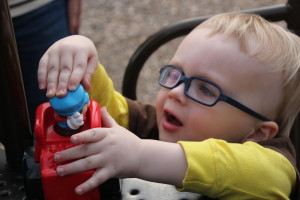 Move on to today: Motherhood is a joy with lots of hugs and giggles and storytimes, but it is also hard.  I have two amazing toddlers that I would never wish to have life without.  I don't want to miss a second of their growing and learning and running and playing.  But, being a mother is a gut-wrenching job.  It is a great task that can only be handled by the grace of God.  And I've cried more since being a mom.  I can't watch shows with the same eyes as I do now that I have two little boys.  I see Scripture and the Gospel in a whole new light – and know I need it now more than ever before.  I cry for friends who have lost children, or who haven't had the joy of being pregnant, or have had adoptions fail, or have lost foster children they have come to love as their own.  Sin wreaks havoc on this world.  The Gospel is our need.  Every mother needs the Gospel. But every woman needs the gospel too. We are not counted more worthy because we are mothers, the blood of Christ already has made us righteous!
Future: My boys are (Lord willing) going to continue to grow, learn how not to throw food on the floor, learn how to tie their own shoes, take out the trash (my husband will be happy), and hopefully one day trust in Jesus.  And when that day comes (I'm praying it will), I will still need the Gospel.  When I've been a mom for two decades and they are both in college or living out another dream they have for their lives…I will need the gospel.  When my littles are joined at the altar by their adoring brides…I will need the gospel.
I need to fill my mind daily and hourly and even minute by minute with the hope that I will never be a perfect mom – but I have a perfect Jesus who helps me in my times of weakness!
So thankful.  And to Elijah and Sebastian – I love you both.  Your eyes and kisses and hugs and vocabulary are a delight to me. Run to Jesus, babies!