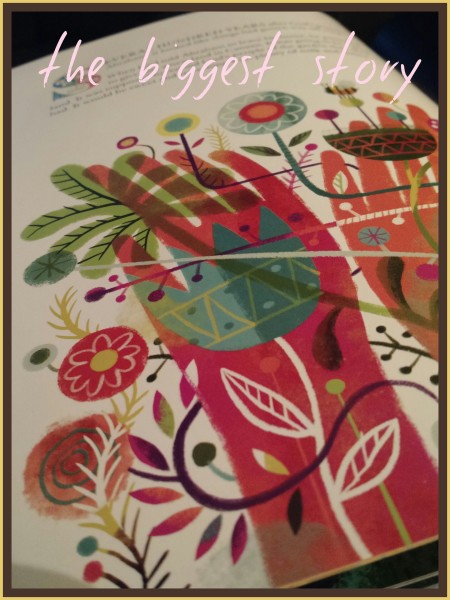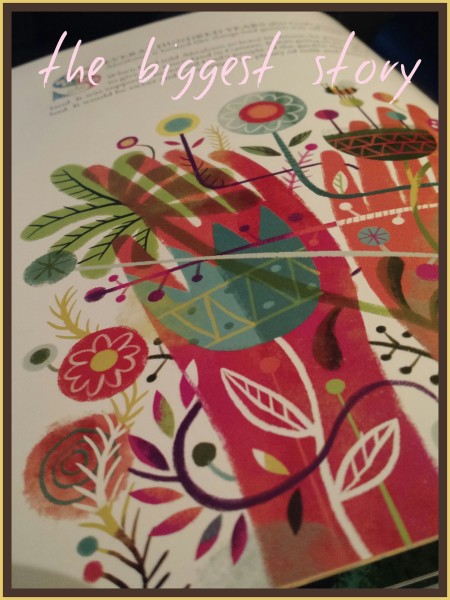 When I was in college I served with Young Life, a great inter-denominational ministry that worked with middle school and high school students to build relationships with them and show them the glorious gospel.  One of the main truths of Young Life that I still completely believe and affirm and try to practice today is "It is a sin to bore a kid with the gospel."  Jesus is not boring.  Why should we bore a kid, a teenager, or an adult with the wonderful news of Jesus?
I've been hearing about a new book that Crossway was putting out by one of my favorite authors, Kevin DeYoung entitled The Biggest Story.  I opened up my mailbox today and there was a brown package from Crossway and I definitely knew it was going to be a great mail day.  I read three chapters of it sitting in the parking lot of Wendy's while the boys were eating their junior frostys and I read the rest of it in the gym locker room before working out.  Yes, it was that good.
It was witty.
It was full of adventure – cliffhangers mind you.
It was truth.
It was concise.
It was displaying the gloriousness of the gospel.
The pictures are so well done and fit in well with what is in the secular market right now (journals, etc).
It is not a Bible – but tells the beautiful story of the Bible to school-aged kids in a way that won't bore them.
This is not a Bible. Its not even a The Message type Bible.  It is a story.  A true story.  It shapes the readers mind around one single figure: Jesus.  Just like in the Jesus Storybook Bible where Jesus is the hero of every story – and the whole Bible points to Him.  Same way here.  Kevin, in his masterful, comical, somewhat sarcastic, pastoral, daddy way – he skillfully weaves the truth of Jesus, the reality of sin, the fallenness of the human race, and the relationship that God will remedy one day – all into a lovely books that you need to get when it comes out the end of this month.
Here is just one example of how you can use this (if you are a parent):
One of my greatest hopes for you (if you have a family) is that you will figure out what family devotions looks like for you.  Right now, for us, we read part of a Bible book for toddlers and pray with our older son before going to bed.  It literally takes 2 minutes.  But, that will change as both of boys get older.  If you have grade-school kids I think this would be a perfect book to read with them and talk about the implications and truth that it shares.  I would also pair it with a Bible story, from the actual Bible.  Crossway has a great children's Bible that I just did a review on.  I would take the time to read the chapter that you are covering that day in The Biggest Story and pick just one of the stories that it talks about and read that story out of the Bible. Then just ask your kids questions about that.  Pray with them. Turn their hearts to their need of Jesus and the great gospel.
Two disclaimers about this book as I was reading it.
1.  DeYoung says that Adam ate from the only tree.  Well, of course he did.  It caught me off guard that he didn't say Eve ate it (which she did).  I know he knows that.  My only thought it that either he is stressing male leadership and that Adam sinned or the Adam being the head of the human race side of things.  Either way, no biggie, just wanted to share.
2.  Also, most books you'll read, especially around Christmas time is that Jesus is the greatest gift.  In The Biggest Story, DeYoung says that the Holy Spirit is best present of all time.  He so strongly talks about the Trinity (yay!) and having read J D Greear's book Jesus Continued I can see why he would say this.
All together, I would give this book to absolutely anyone.  I can't wait to read it with my children more and have them understand it.  I want to get another copy of the book just to cut out the pictures and frame them.  I want my home to be filled with more books like this – the books that point to the magnificent gospel!