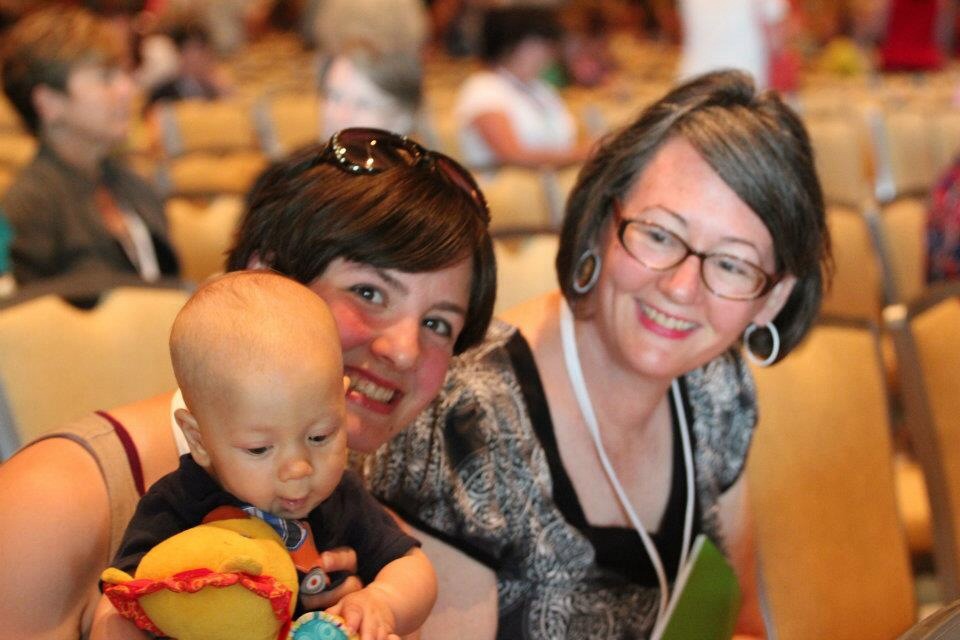 Motherhood is a crazy race that many of us women run daily – with the bottles, diapers, car-pooling, homeschooling (if that's your thing), soccer practice, ballet, etc. It is so easy for us to compare our lives with others and realize we either are better or that we don't quite measure up. Here is a little bit of what I'm reading, listening to, and learning about this dangerous cycle.
I was reading this morning in Glimpses of Grace by Gloria Furman. My husband later asked me what I read in it that was encouraging me. I had to struggle not to compare myself with others or be sarcastic (which he appreciated) and I told him about these two dangers she points out:
1. I'm a terrible housewife (pg 31). Those days when I'm giving in to laziness, playing too many candy crush saga games, or right now when I have more legitimate excuses like contractions or exhaustion from being three weeks from my due date, I usually complain like this when the Mister arrives home: "I didn't get this done. But, someone else would have had a 4 course meal on the table, all the laundry done, and the kids dressed in new outfits." Or it would be something like, "Love, I've been exhausted all day – only one load of laundry got done." My tendency is to compare myself with others when I want to hide my own sinful habits and ask for sympathy instead.
2. I'm an amazing housewife (pg 32). Honestly, I don't fall into this category that much right now. Because I don't have it down. I think this tendency will come when I lose this baby weight (from two back to back babies), have perfect stylish clothes on, have my schedule down, don't cry very much, hormones are back to normal, and cook healthy foods for myself and others. But, I know so many others who do have this tendency. One of the ways I do see myself doing this is Sunday after Sunday I don't ever see Little Mister's nursery number put up on the screen. I seem to take pride in the fact that he is such a good toddler in the nursery.
Both of them are pride – and both have them need to be put to death by the blood of Jesus on the cross.
And here is where we fall short: not only do we compare ourselves with other moms, but we also compare ourselves in our place in the gospel story. That is how the connection came to me this morning. We often look at our lives and our homes/jobs/ministries and compare them with others and see that we don't struggle with sin near as much as ______ does.
As I was driving to a park to walk this morning with Little Buddy, I replayed my friend Daniel Renstrom's Amazing Love (on Jesus Wants My Heart, a stellar family worship album). Such a conviction of sin:
No condemnation now I dread
Jesus and all in Him is mine
Alive in Him, my living head
And clothed in righteousness divine
Bold I approach the eternal throne
And claim the crown through Christ my own
No matter the size of the crown that is mine when I get to heaven – it won't be because of anything I've done. It will be because of the amazing love with Christ lavished on me. I didn't (and still don't) deserve anything of his merit or grace. He is gracious to me beyond anything I could ever do to deserve his love. I am in the same boat with all the people that I compare myself to.
As part of Mister's prayer this morning as we started our day was a sweet sentiment of the love that Little Buddy will have for me as he gets older – that he won't compare me with other moms, etc. I love that sentiment, but know that it is somewhat unrealistic. I compared my mom to other moms all the time – not that it was fair or right, but that's what my sinful heart did. I pray that I can be the Mom that not only my two little buddy's need – but one that will find my only boast in the Gospel of Jesus.