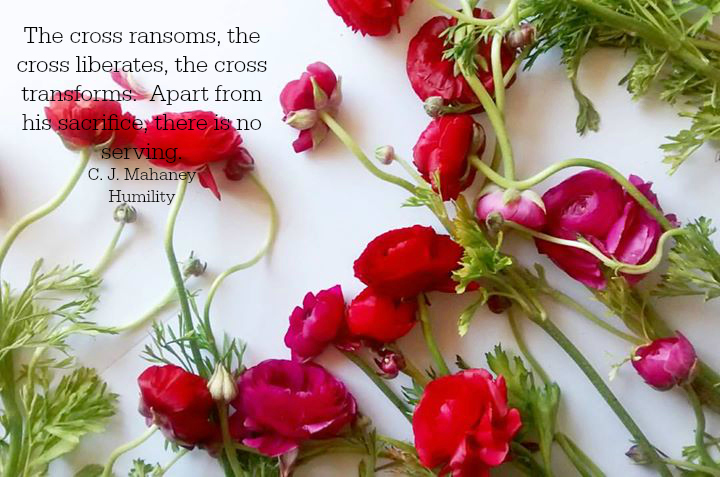 Think of hospitality for just a moment – what comes to your mind?
Southern Living?
Wrap around porches with rocking chairs?
Coffee mugs?
A bundt cake or chocolate chip cookies?
Sweet Tea?
Pottery Barn guest bedrooms?
A cozy bed and breakfast?
All of these things are great – and can be used in hospitality – but none of them define hospitality.
All month I've thought about how to define hospitality and I'm still working on it, but here is a working definition:
Hospitality seeks to welcome others with lavish grace without a hint of self-interest.
Wow – yup, this is super tough.  And none of us will ever be the perfect hospitable hosts.  Never – because we are prideful people.  But, thankfully, One was completely hospitable and makes a way for us to pursue Him.
We can practice hospitality through the lens of the Gospel, praying that God would use us to welcome others, to be a rest for others, to encourage others.
Quote from C. J. Mahaney Humility