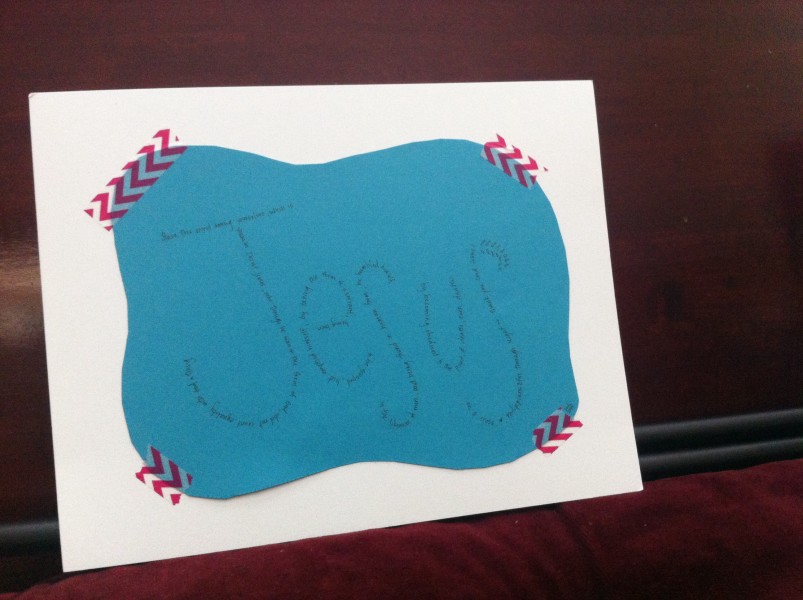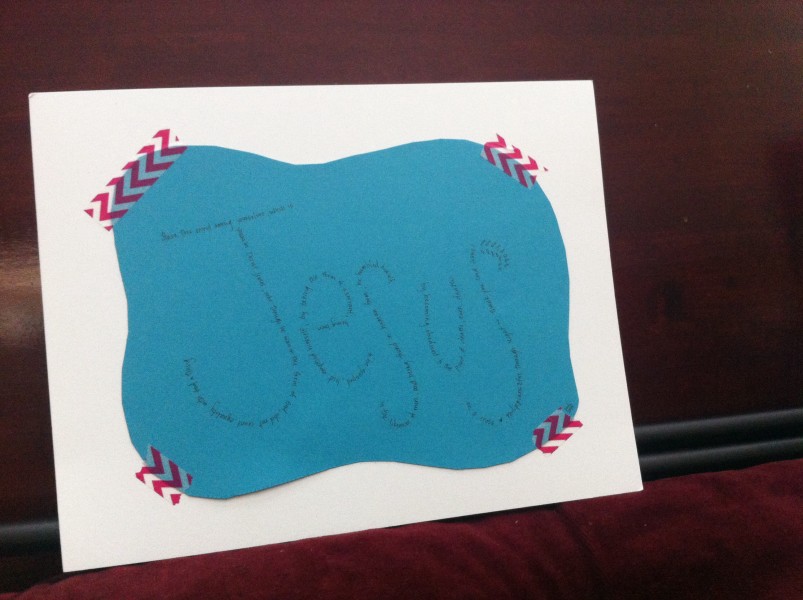 The longest chapter of the Bible is all about the importance of the Word of God.  Some people think it is just a book of good sayings that you can live by or not. Some people think it is a crutch for believers.  Some people just don't think it made up fables.  Some don't think there is any validity to it at all.  Some just think its good literature.
I for one think is it a true and reliable and helpful for my every day walk to know my Savior more.  The know the One who humbled himself to die on a cross for me.  Of course, the whole Bible is God's spoken written word for us to know His greatest Hero of all time: Jesus.
That's why when I had to write out Philippians 2.5-8 for an art piece for someone, I came up with the name form of Jesus to write Philippians 2 in.  This is one of the Christ hymsn that we find in the Bible.  And what better verses to memorize than to remember the truth of the Gospel and ask for help in living this out.
Head on over to KDC Creatives on Etsy to purchase a customizable one.  Colors.  Washi tape.  8×10.  Framed, not framed (framed and matted is more expensive.).
Do you have any verses you like to memorize and do you want to get more of the Word in your home?  Ask me about custom art work!  Birthdays.  Marriages.  Births.  Engagements.  Special Holidays.  You name it.