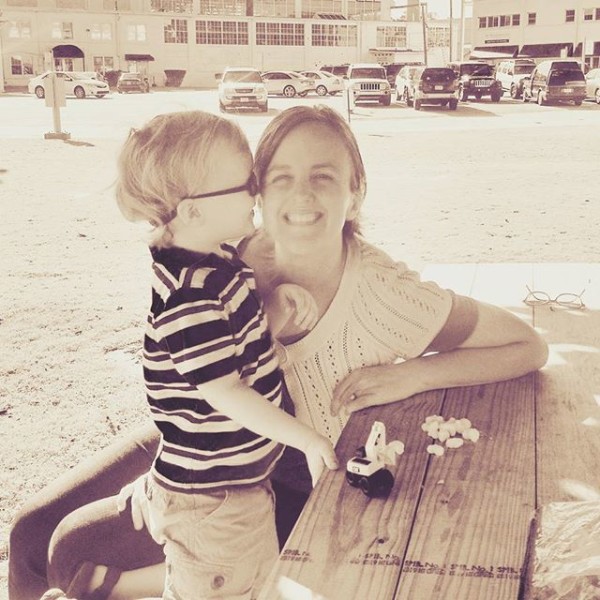 How do you lead your family to know God better and to dwell in the truth of the Gospel?
As Christian parents, we know that is our chief goal as parents – not to save them (because only God can do that) – but to introduce them to the Gospel and to pour the Gospel into their lives so they will have every chance to respond to the Gospel before they are out of our homes.
But, it is much harder to do.  We usually want a play by play or some ideas to help us achieve said action.  Some of us struggle to know how to incorporate the Gospel into our every day lives, every day conversations, mini van rides from soccer games.  And we also struggle with knowing how to plan special events that will hopefully be a supplement to our every day conversations – but will help drive home the Gospel into our babies' hearts!
The new book, Pass it On, by Jim Burns and Jeremy Lee, is a special one to me.  One of the authors, Jim Burns, wrote the first devotional I ever read as a teenager, Spirit Wings.  I remember it being the first one I read when I was in high school and I was learning what it meant to have a quiet time.
Pass It On is a very helpful instructive book to parents.  Not only does it give insight into your children (or children of the same age) on many different viewpoints, it helps you with activities you can do with them to help cement the Gospel into their lives.  At every age it gives you a larger activity (not just a conversation).  You can get some wonderful ideas from this.  You can take all of them word for word and incorporate them into the life of your family, or you can just take the ideas, pray, see what the Lord would have you do – how to change it up, match it to your family.
The most important concept this book drives home is that raising your children to love God is hands on.  It is active.  If you want to make a lasting impact for the Gospel on your children, you need to always be sharing the Gospel with them, living it out in front of them.  And parents, with older kids, parents who may have just become believers – its not too late.  Its never too late.  Don't be regretful over the years in the past – but confess them to the Lord and press on in obedience now.
Thankful for Litfuse for sending me this book in exchange for this review, and all thoughts are my own.