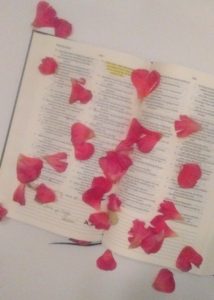 Thank you to Crossway for sending me this Bible to review.  All opinions are my own.
I am in the thick of parenting.  I have a preschooler and a toddler.  I always have thoughts, prayers, questions, emotions – all about being a mommy. Being a mommy is by far the toughest job I've ever had.  So, I'm always curious about what the Bible – my source for ALL TRUTH when it comes to any thing I need to know about parenting.
If I have a question about my heart when it comes to parenting, or disciplining, or raising two young boys to be men of God – I go to the Bible.  When I have a question about my kids and what their heart should be, how they should pursue God, what I should be praying for their future – I go to the Bible.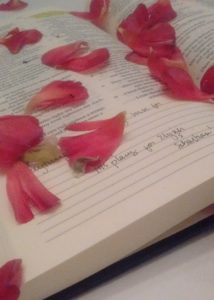 And, the new Writer's Edition Journaling Bible is perfect for writers.  I can keep all my parenting thoughts in one place.  I write devotions for other mommas and want to keep my thought altogether.  So, how I'm using it is by color-coordinating my thoughts.  If I am writing something about being a mom – I will use a certain color ink.  Then I will use a color ink for each of my boys.  That way, over the years, I can fill it with thoughts and prayers for myself, but also for each of them.
Crossway puts out quality Bibles, and this one is no different.  There are two inches of lined space at the bottom of each page making it perfect to write in paragraph form to journal one's thoughts.  There is a ribbon especially helpful if you are praying through a book of the Bible.  The pages are cream and thicker which is great to help lessen bleed through with certain pens.  I personally use Micron pens 01 for writing in my Bible mostly.
If you need other ideas about journaling, you can check out Donald Whitney who has written a great book on praying the Bible – which would be a great asset to you as you pray for yourself as a momma and for your children.