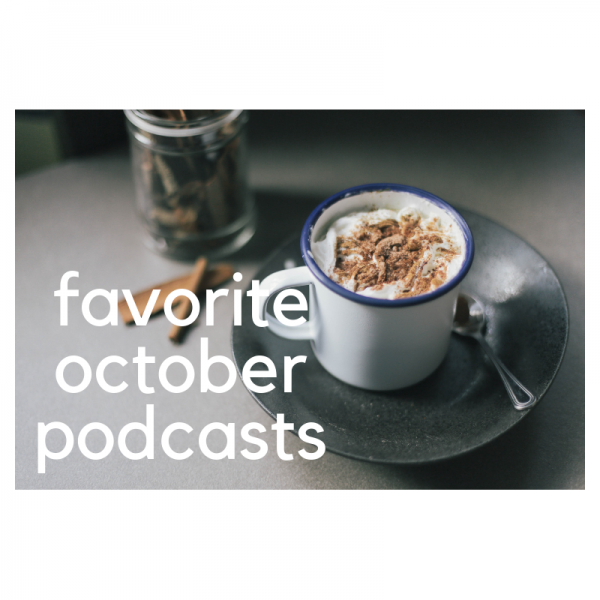 I'm a few days late in getting this out, but I wanted to share with you my favorite podcasts that I listened to in October.  There are a definitely more than usual because I had more time (during my walk) and there were just really good ones.
So, here we go in no particular order:
Cultivated with Alison Whitehurst – loved her thoughts about worship in the local church
The Lazy Genius Rests – I'm leading a breakout session on this topic this weekend so this was a helpful listen
Russell Moore talking with Haidt – culture and parenting
5 Leadership Questions with Brad Waggoner – I had the opportunity to meet Dr W a few times during my time at Southern Seminary.  I loved what he said about reading and being humble enough to talk about how he didn't always do everything right.
Knowing Faith about In Him Image – Jen Wilkin's newest book and it was helpful as I am teaching on Colossians right now.
Don't Mom Alone on Idols of Mom Life with Elyse Fitzpatrick.  SO good.
TGC with Russ Moore on his new book about family.  Loved his thoughts about marriage and weddings
Sarah Bragg with Rebekah Hargraves – about mom life
Immanuel Nashville on Colossians 1 – good for me to hear as I started teaching this.
Journeywomen with Nancy Guthrie – her new book and this podcast – go listen!
Carey on Max: I grew up with Max Lucado. Learned much from him growing up.  I loved his humility