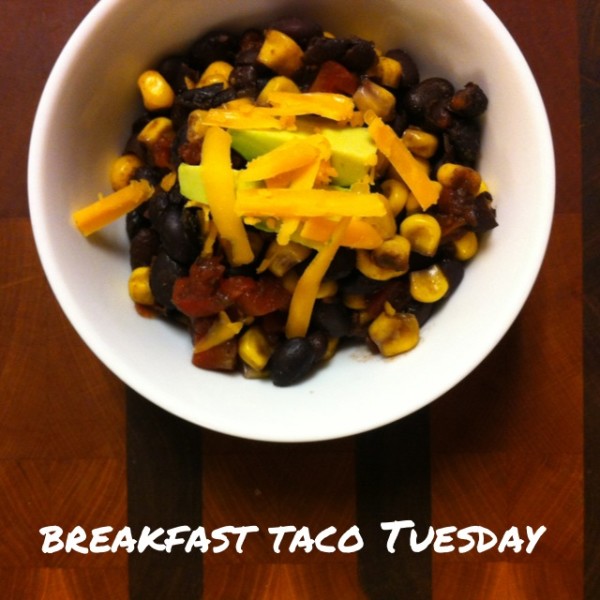 We don't own chickens, nor do I ever plan on it.  Might be nice to walk out and get fresh eggs every morning, but I'd rather rely on a company like Great Day Farms eggs – local, natural, gorgeous, and absolutely healthy and delicious!  I heard there company at the AR Women's Bloggers event here a few months ago – and loved their story, their company, and now go to Wal-Mart to buy my eggs!  If I'm going to feed my family, especially my young boys, I want them to be the best eggs they can be!
My plans starting out Tuesday was to make a different type of taco for taco Tuesday, but with small children, plans change almost immediately.  So, I had delicious eggs in my fridge and opted for a breakfast taco.
What you need: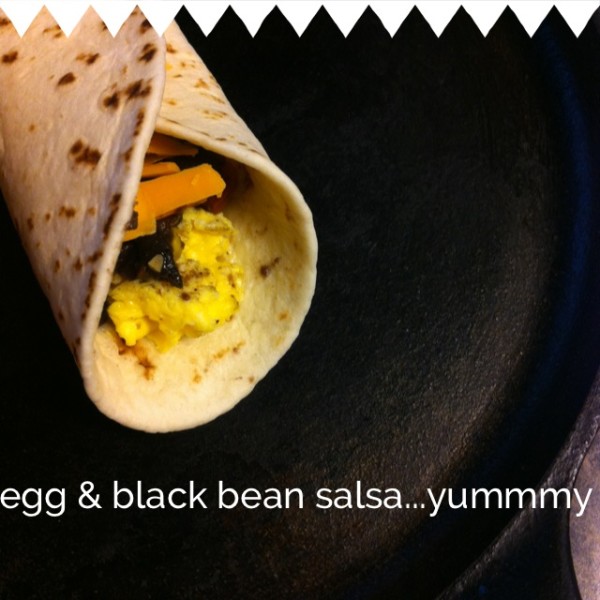 Great Day Farms eggs – I scramble mine mixed with half and half and pepper, with butter for the pan (gives it more flavor) – and salt the eggs when they are almost done cooking
seasoned cooked black beans (I use garlic, cumin, salt, pepper, and some Cuban seasonings)
Rotel
Corn
Sharp cheddar cheese
Flour tortillas
Avocado
salsa
Super yummy, inexpensive, and delicious and healthy!