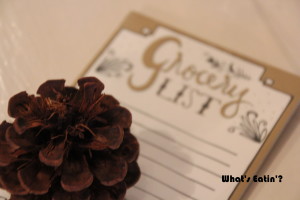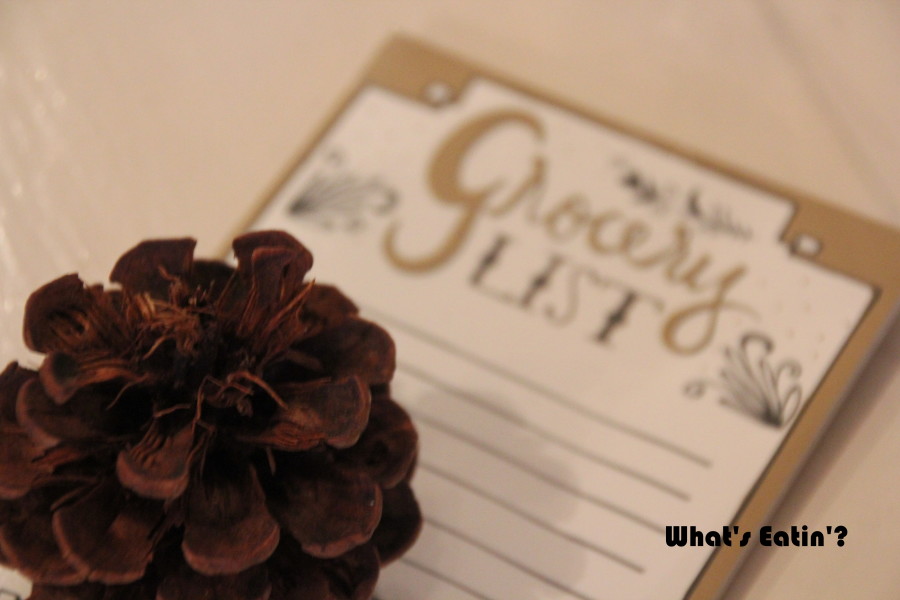 We definitely have a busy week with nights where one of us is out of the house.  And I'm learning I just feed the kids when E is at work – me, just snacking as I go – feeding two takes both hands.  And its cool outside while I'm planning this menu, so all I want is comfort food – so you may see that as a result of the weather!  Enjoy.  Please tell me what you are cooking this week too!
Monday: I have a women's gathering to go down in Midtown so I want something easy I can throw in the crockpot.  Found this chicken and broccoli over rice (which my mister loves) so I'll have that for me for dinner when he gets home and the boys go to bed.
Tuesday.  One day a week (at least) I love to go purposefully vegetarian.  This week is will be these corn and red pepper enchiladas.
Wednesday: Taco chopped salads (loving this trend of chopped salads and it is colorful and healthy too.
Thursday: Brinner night. Thinking of keeping it simple with eggs, breakfast muffins, and fruit
Friday: Slow-cooker Chicken Philly Cheesesteak sandwiches with a side of apple slaw and some of these mascarpone brownies.  Hey, why not, its Friday.
Saturday: These french bread pizzas will be inexpensive and easy
Sunday: leftovers probably