Comfort food is the name of the game in the south.  There is high class comfort food – then there is just down home casserole type comfort food.  This is it.  My mister has a great church cookbook from the church he attended when he was growing up.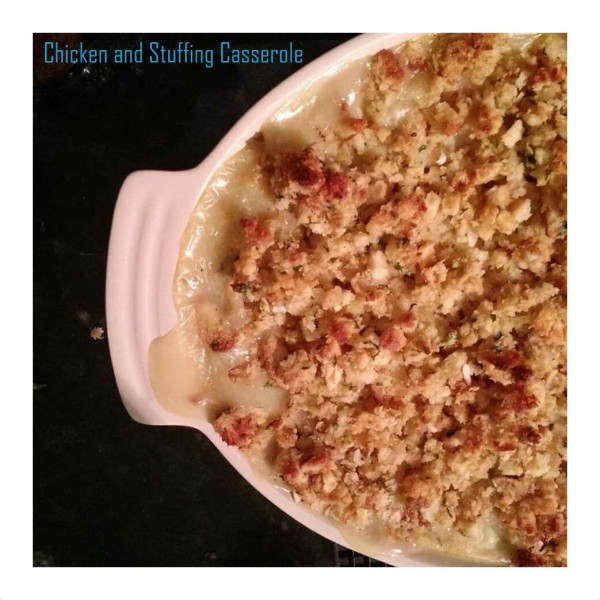 Chicken and Dressing Casserole
Prep time:
Cook time:
Total time:
Easy casserole comfort food for dinner any night of the week
Ingredients
3 chicken breasts
1 can cream of mushroom soup
1 can cream of chicken soup
2 cups reserved chicken stock (from cooking chicken)
1½ cup frozen corn
1 5 oz box of chicken herb stuffing mix
1 stick butter
Instructions
Boil chicken until done. You will want to have well-seasoned water because you will be using the water for the rest of the recipe.
Shred or cut up chicken in bite size pieces.
Pour in the bottom of a 2-3 qt casserole dish.
Mix together 1 cup chicken water, and both cans of soup, and corn.
Pour over chicken.
Mix together stuffing mix, melted butter, and 1 cup chicken water.
Pour over chicken mixture.
Bake for 25 minutes at 375.
Enjoy!
To make this a complete meal, just add something green and maybe some bread.  You can always have dessert too – and sweet tea!