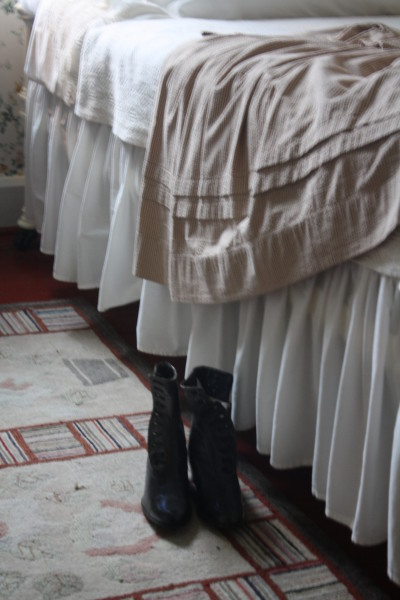 I'm very excited that the NCAA is back in full swing.  I am definitely a Gator girl even though I've lived in 3 different football/basketball states since: NC (I love the Tarheels though), KY (only good thing about Louisville and UK was UofL's head coach was Charlie Strong, but even he got smart and left for Texas), and now GA.  I'd also have to admit if there was one SEC school that I could cheer for other than Florida it would be UGA – and that should make my FIL very happy).  But,  GO GATORS!  Now, onto more important things…
Maybe you aren't into football like I am, so here are some things you can do during the games, or you can do them and watch like I do – great multitasking.
BBQ chicken is usually for the summer – but now that we are moving into the fall and you might just need some food for a football party of something…make this to continue the summer
This was an amazing article in the NYT and we actually did this for our honeymoon.  Yes, almost 3 years ago, we took a road trip up the East Coast that the final turn around spot was PEI.  A dream come true.  And I loved falling in love with Lucy Maud Montgomery more than her beloved Anne.  You must go if you've never been.
Little known fact about me is that I adore US History.  I wanted to be a high school history teacher because I had a high school history teacher who was an amazing teacher.  So, I want to read more on the subject.  Add something to my reading list besides Christian books.
When I was growing up I loved the cookies in the mall and the little stand in most malls that served Orange Julius drinks.  I want to make my own.  I've found a few recipes but will try this one this week
I have a journal that I want to use to write down food memories for our boys – so they will hopefully learn to love to cook and enjoy food and family around a table just like I do.  One of the first chefs I learned to love was Sara Moulton and here is some of her words on the subject.
I've been thrilled with the depth, applicability, and pastoral heart of our pastor here in the ATL metro area – in his sermons that is.  He was talking about friendship within the body of Christ this morning and then I just read a great blog post by a friend of mine on the very subject.  Live authentic community with others.  Believe me, it makes a huge difference in your life.
Happy Weekend!